Welcome To R D memorial College Of Nursing, Bhopal
Ph.d Nursing, M. Sc . Nursing, B Sc Nursing, PBBSc Nursing, GNM and ANM Course – Admission Now For Session 2022-23 has started. Contact: 9340298554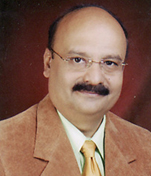 Mr. Hemant Singh Chauhan
Chairman
R.D. Memorial College of Nursing, Bhopal
I Hemant Singh Chauhan the Chairman of the institutes is a product of the Premier university of Gwalior and always in pursuit of excellence with innovative ideas to make it unique. R. D Memorial College of nursing welcomes you to pursue higher education. Our academic programmes aim to develop knowledge and skills in chosen disciplines; they also develop interdisciplinary integrative skills, an understanding and responsibility in the
local, national and international context.
Our College is expected to provide an intellectual, social and physical environment. It is a prime center for nursing education in the capital, which happens to be the city of Lakes. It offers you the best opportunity for professional education and research programmes with high standard. I assure you for the beautiful campus, well equipped laboratories and the excellent faculties in the departments will encourage young aspirants to pursue their academic and social goals.
Dr. Dolly John Shiju M.Sc.(N), Ph.D.(N) Principal
R.D. Memorial College Of Nursing
Welcome to R.D. Memorial College of Nursing
The Chitra Gupt Shiksha Prasar Samiti is pioneer society in the field of medical & Health services. It is established in 1988(Registration No. 20342) with the prime objective of society to promote religious social & educational activities and any other for general public utility on no profit basis. The College of Nursing was established by the Samiti in 2003 with the aim to contribute immensely in the field of education fortified with advanced Technology and current trends besides ensuring the best results in the University.
R.D. Memorial College of Nursing envisions preparing nursing professionals of world class standards who will constantly endevour to provide quality and compassionate nursing care. Create positive work environments that foster and support professional, growth and all round development of all students. Establshing the standard for excellent academic and proessional nursing practice, nursing research and leadership in the advancement of the Profession.
To make learning an exciting experience that inspire learners to reach their full potential as lifelong learners through use of advanced technology.
To foster synergy and integration between research, education and practice by promoting interdisciplinary collaboration and partnership.
To promote professionalism by quality and value drive education with a global outlook.
To train young professionals for leadership to respond to the healthy care needs of the public.
R D Memorial College Of Nursing
R.D. Memorial Group of Institutes (Our Associated Groups)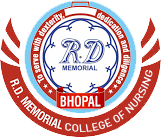 Address:- Barkhedi Kala, Bhadbhada Road, Bhopal- 462 044
Phone :- +91 755-2696635, 9340298554
Email :- rdmcnurisng@gmail.com